Consumers are becoming more aware of their energy use's economic and environmental impact. Research shows that more that 65% of residential energy use goes towards heating and cooling applications. Consumers now understand that upgrading their windows can greatly affect their home's efficiency. This blog will discuss the top perks of choosing energy-efficient windows for your next window replacement.
What Are Energy-Efficient Windows? 
Energy-efficient windows are a significant upgrade to conventional windows. They are designed with energy-saving characteristics that keep your desired temperatures inside your home while saving you money on your energy bills. Windows that provide an adequate insulation level are considered energy-efficient.
When shopping for windows, check for the U-factor of each product. The U-factor is the rate of non-solar heat loss or gain through the window. Remember that the U-factor can refer to the energy efficiency of the glass only or the complete window. Low U-factors provide the best insulation and are the most energy-efficient. Most manufacturers now offer windows with Low-E coating on the glass for increased energy efficiency.
How Energy-Efficient Windows Can Benefit Your Home
Energy-efficient windows will save you money both now and in the future. With a lot of your average energy budget going to heating and cooling, you do not want your energy escaping through your windows. Energy-efficient windows save energy by using unique coating on the glass, a new window spacer system, and advanced technology. Here is the economic importance of installing energy-efficient window replacements: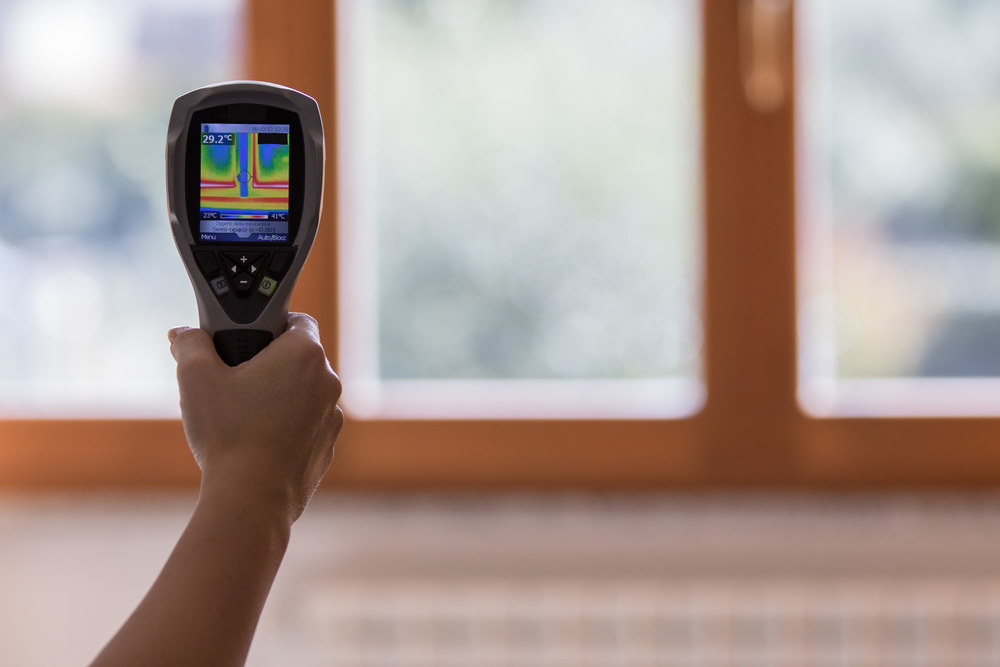 1. Improves Your Energy Savings 
Energy-efficient windows are capable of reducing your energy consumption. Lower energy consumption means burning less fuel, making your home eco-friendlier. These windows have insulating properties that keep your home environment comfortable during winter or summer. Additionally, you will not have to rely too much on your heating or air conditioning systems.
2. Protects Your Home from UV Rays 
Regular windows allow more sunlight and dangerous UV rays into your home. UV rays can damage wood, cloth, and furniture while being problematic for light-sensitive individuals. Many energy-efficient windows have a special coating that blocks or reduces UV rays. The layer can block up to 98% of the rays and limit fading or deterioration in your home.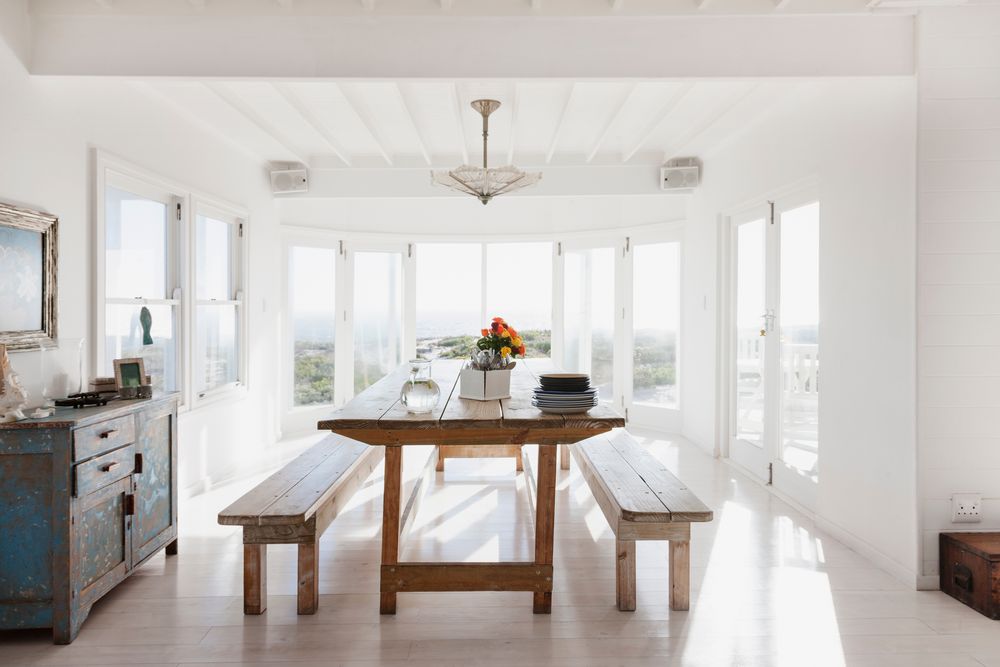 3. Reduces Condensation
Kitchens and bathrooms are the rooms in your home most associated with moisture. The moisture vaporizes in the air before condensing on cold windows, creating streaks and puddles of water. The increased presence of water can cause mildew that damages your home. Energy-efficient windows can significantly reduce the amount of condensation in your home. The insulation that helps maintain room temperature also keeps the surface temperature above what attracts moisture from the air. However, humidity is unavoidable, and it is advisable to use fans or dehumidifiers to help control humidity levels.
4. Provides Return on Investment (ROI) Through Resale 
Energy-efficient window replacement is considered one of the top five home improvement projects with the highest profits. Replacing old windows can generate a tangible return on investment (ROI) in both the short and long term. If you want to live in your present home for many years, the cost of installing the new energy-efficient windows is offset by the savings created through low energy bills and low cost of maintenance and repairs. Changing your old windows to new vinyl replacements can increase your ROI. If you plan to sell your home, upgrading your windows can increase its worth and make it sell quicker.
5. Noise Reduction
Millions of homeowners are forced to listen to constant traffic noise daily. If you want to experience peace in the comfort of your home, you should install energy-efficient windows. Energy-efficient windows possess soundproofing capacities that limit the amount of noise that enters your home through the windows.
6. Qualification for Energy Discounts and Tax Incentives
New window installations are costly, but homeowners can reap the benefits of energy-efficient replacements, even if the initial cost is expensive. Many municipal and regional agencies provide discounts and credits to offset the cost of installation.
7. Makes Your Home More Comfortable
Homes are meant to be comfortable. In the winter, you do not want to layer your clothing to stay warm in your own house. Energy-efficient windows keep your home comfortable day and night because they better regulate the temperatures. You will not have to rely on your heat or cooling systems as much to keep the temperature constant. Instead, the windows can help you achieve this level of comfort.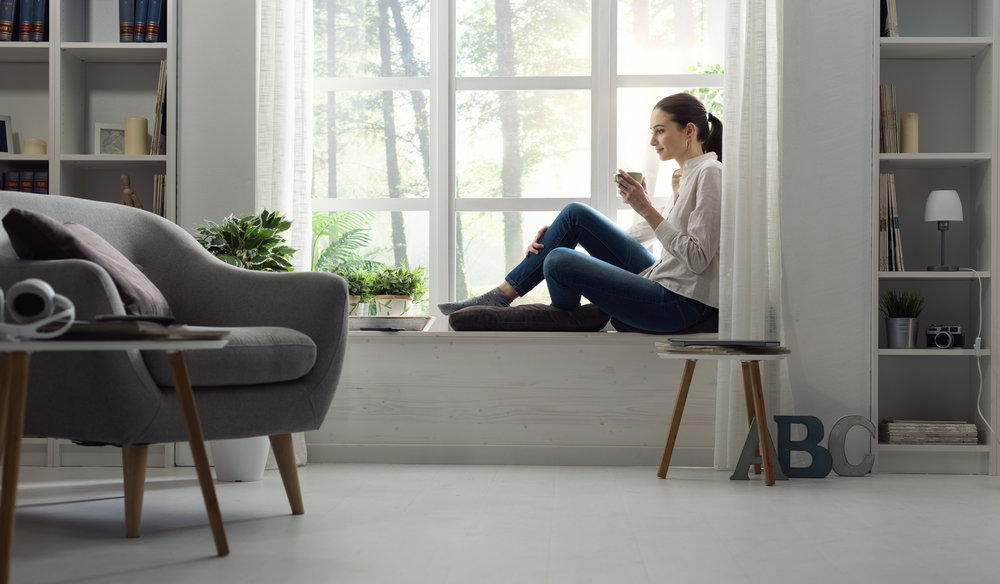 Install Energy-Efficient Windows with Family Replacement Windows 
Energy-efficient windows offer numerous advantages to your home and your wallet. These windows will transform your home into a pleasant and comfortable living environment. Installing new windows may sound like an expensive venture, but your replacements will help you save energy and money on heating and cooling every month. Get started by installing energy-efficient windows with Family Replacement Windows. Call us at (855) 785-1993, or click here for a FREE quote!

Family Replacement Windows can provide your home with new replacement double-hung vinyl windows. They work with only expert window installers who will ensure that your home receives the quality service and beauty that it deserves. Family Replacement Windows happily serves surrounding areas of La Mirada CA, such as Whittier, Norwalk, Cerritos, Fullerton, Artesia, Brea, and Bellflower. Right Now, Family Replacement Windows is offering an incredible discount of Buy 2 Windows, Get 2 Windows Free! IContact us at (562) 464-0684 or email us at support@familyhomecompanies.com!
Schedule appointment
Family Replacement Windows
We are a full-service window and door replacement company serving southern California that has been helping homeowners transform their homes with quality window and patio door replacement services. We have over 30 years of experience in the window and door replacement industry and are excited to put our knowledge to use with your window and patio door project.
A Five-Star Company

"Family Replacement Windows from top to bottom performed flawlessly! From the first phone call to the amazing window installers, this company did not disappoint! They were honest, easy to work with, trustworthy! I am more than satisfied. I would refer them over and over!"
– Adam B.